diggr+ is a web application for students and teachers for digital task submission (students) and assessment (teachers).
The app was developed during a project of the Federal Ministry of Education, Science and Research in Austria.
Tasks can be connected with competencies and teachers assess the factual content of a task as well as the degree of the competencies that are gained with the tasks.
App features for teachers
provide tasks digitally via app
connect tasks with competences
assess submitted tasks and connected competences
comment submitted tasks
view and edit competence profile of their students
App features for students
view tasks on the app
submit tasks digitally
open learning: create your own submissions with tasks you chose yourself
Assess your progress for each task you completed
comment on your submissions
view your competence profile
Application in teaching - teacher's view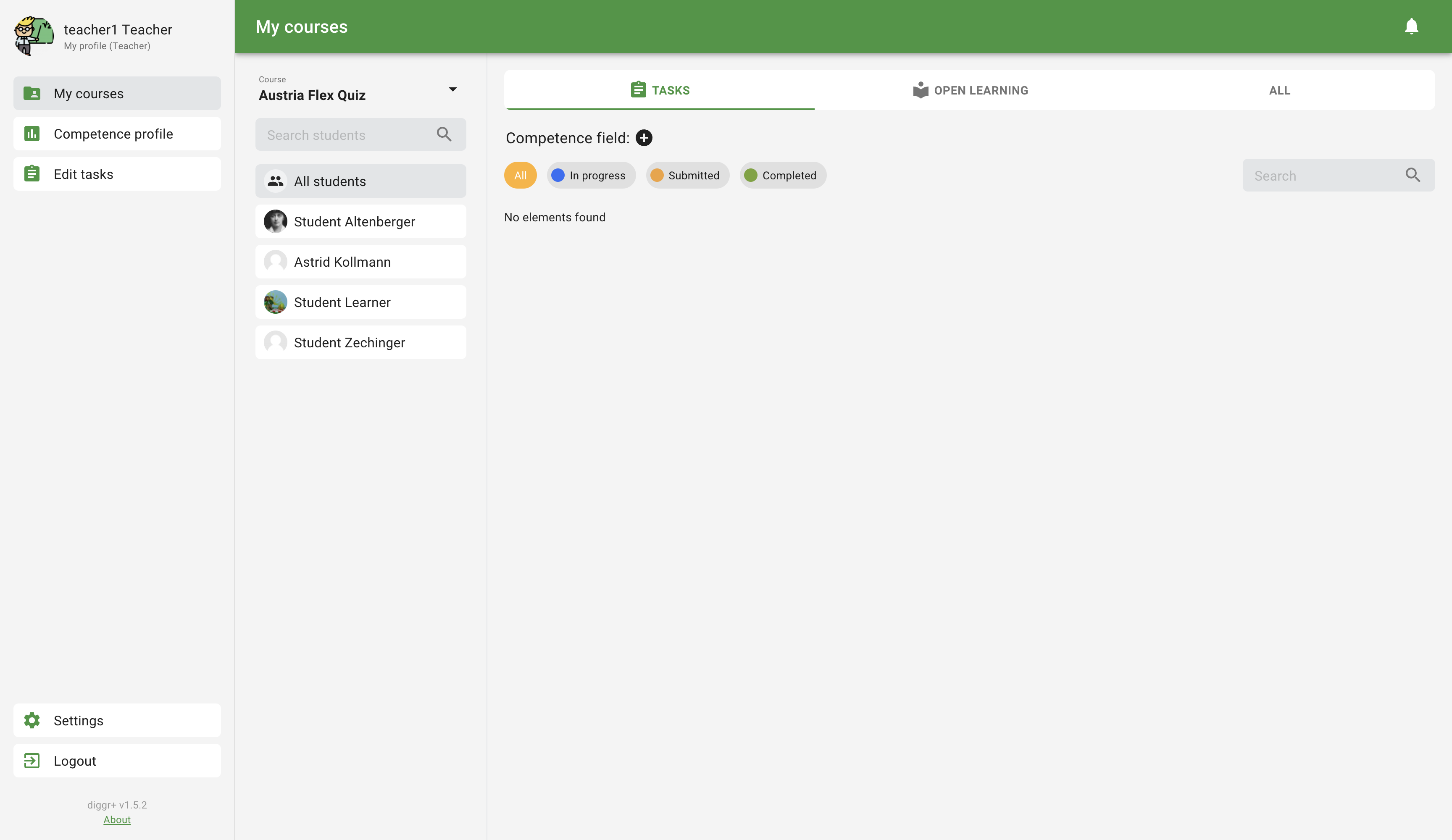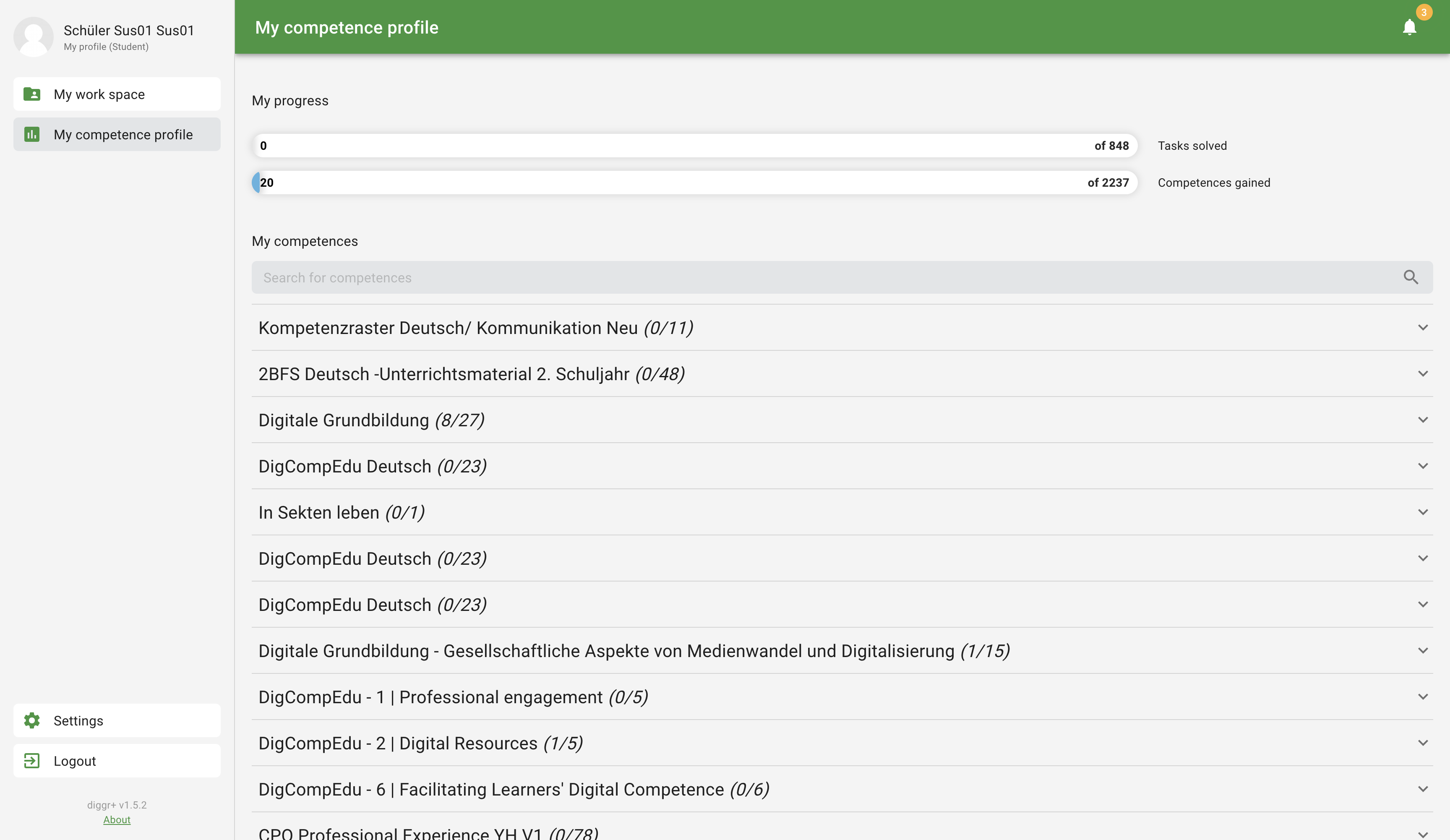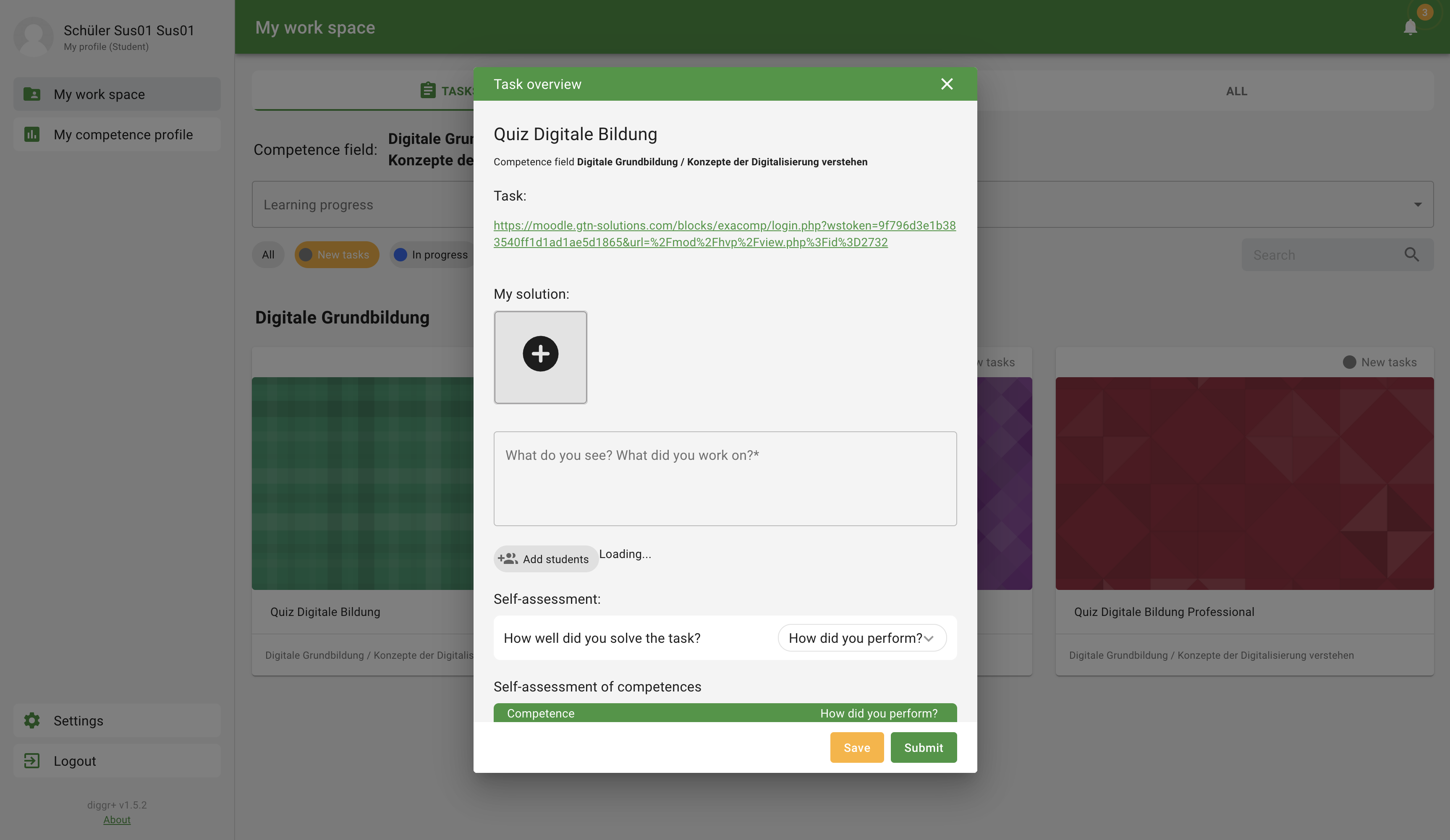 Free workspace - students' own tasks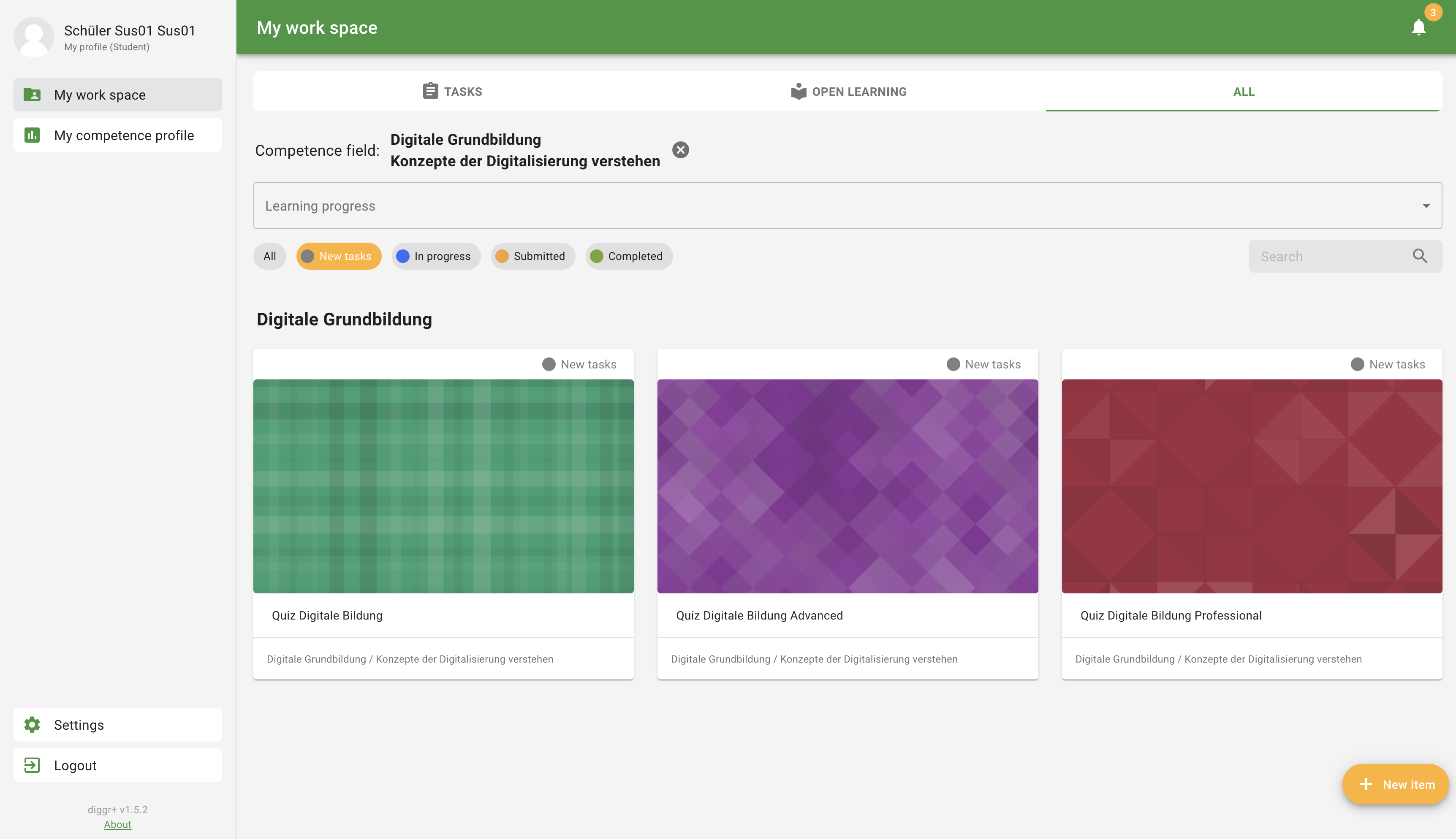 Perspective of the teacher per student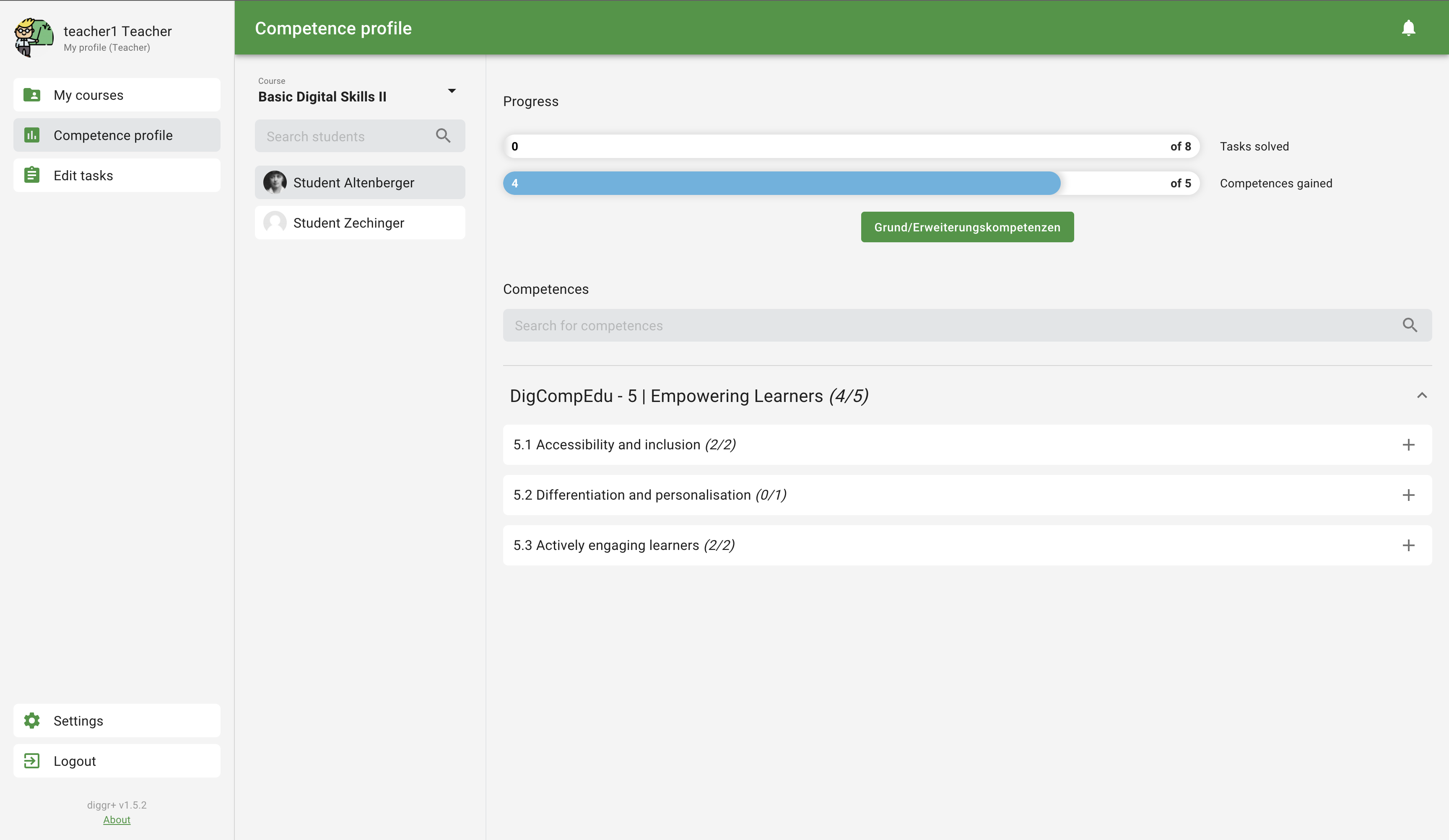 Assessment of competences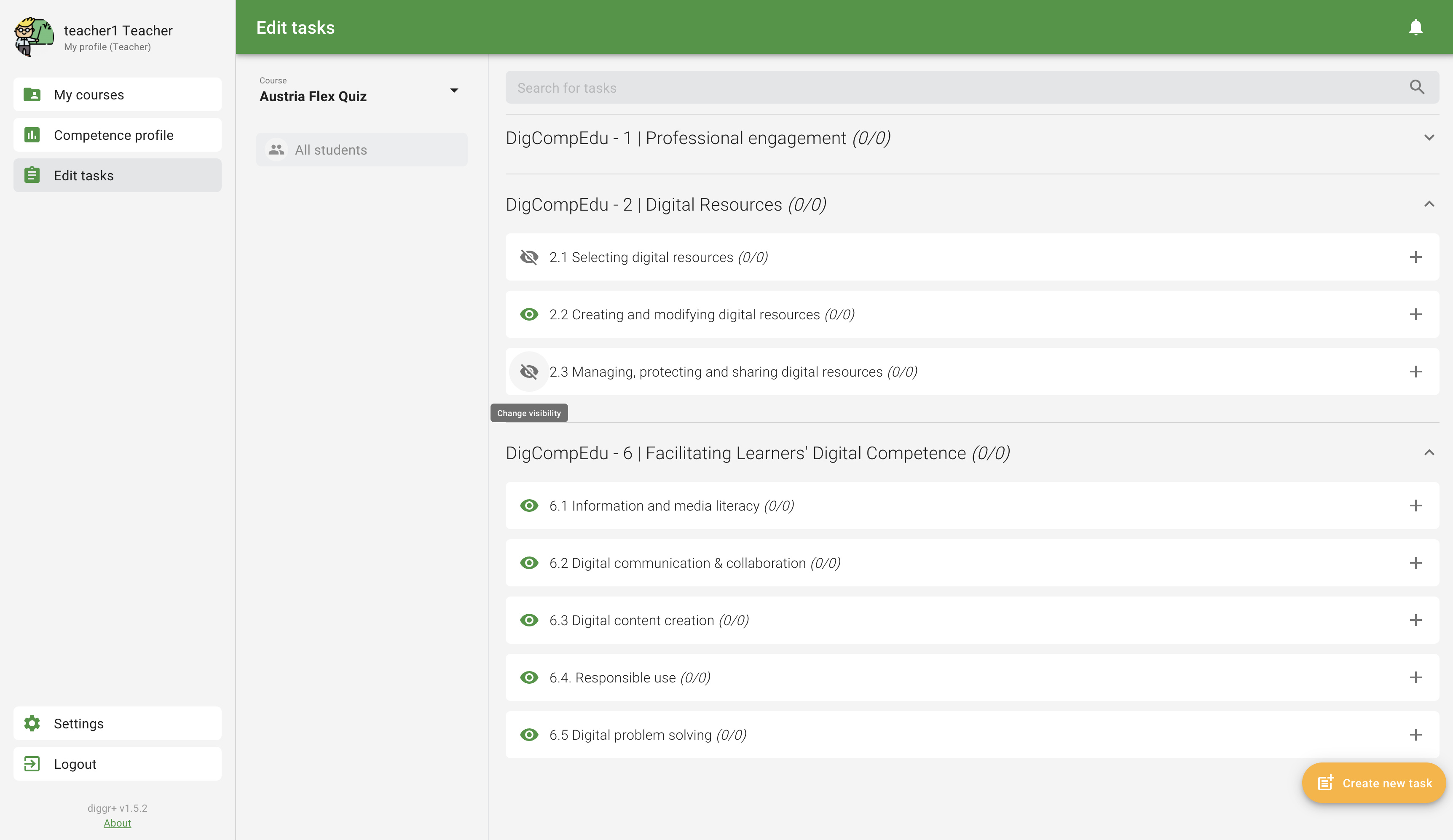 Activate/deactivate central tasks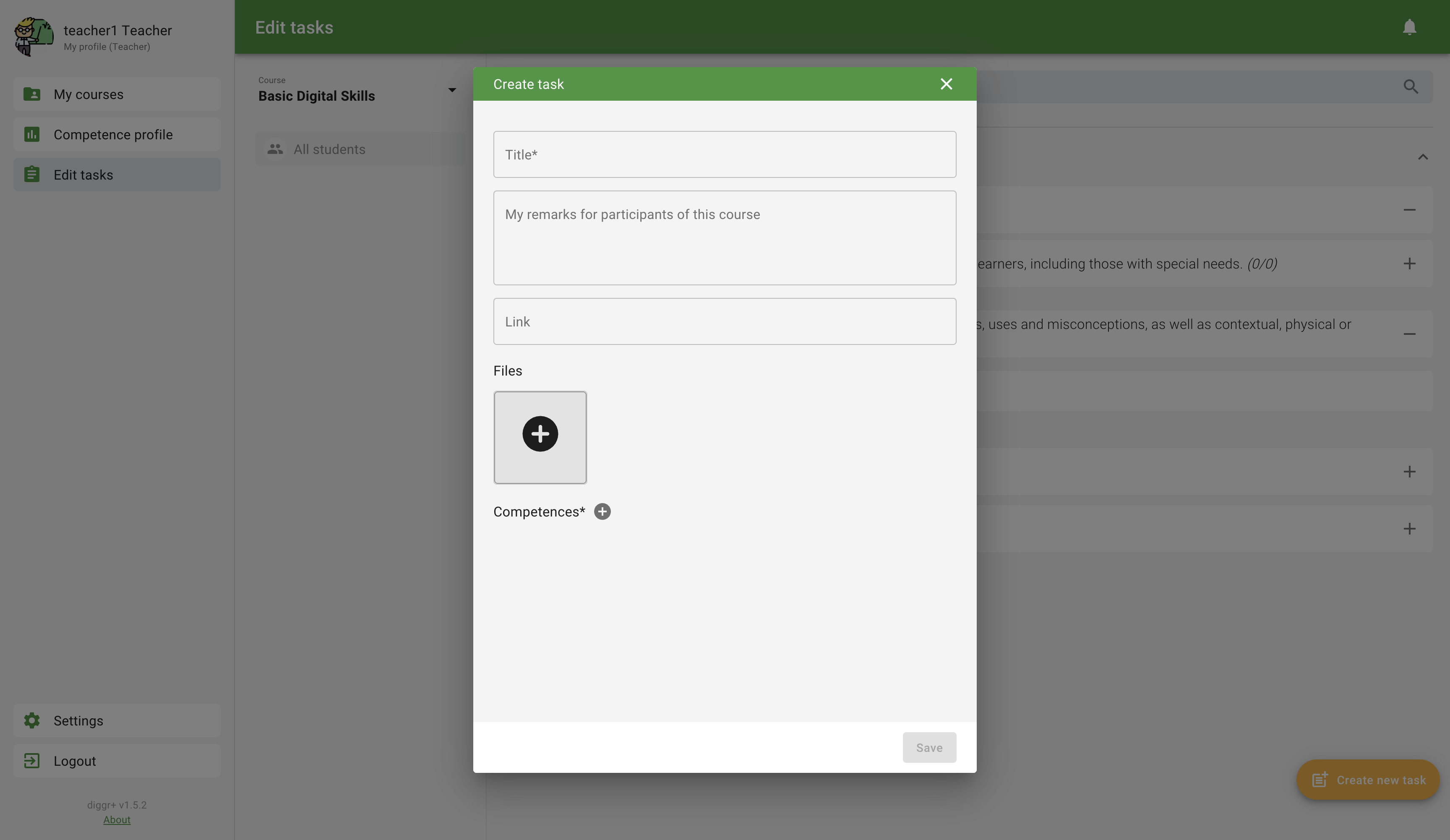 Linking the task with competencies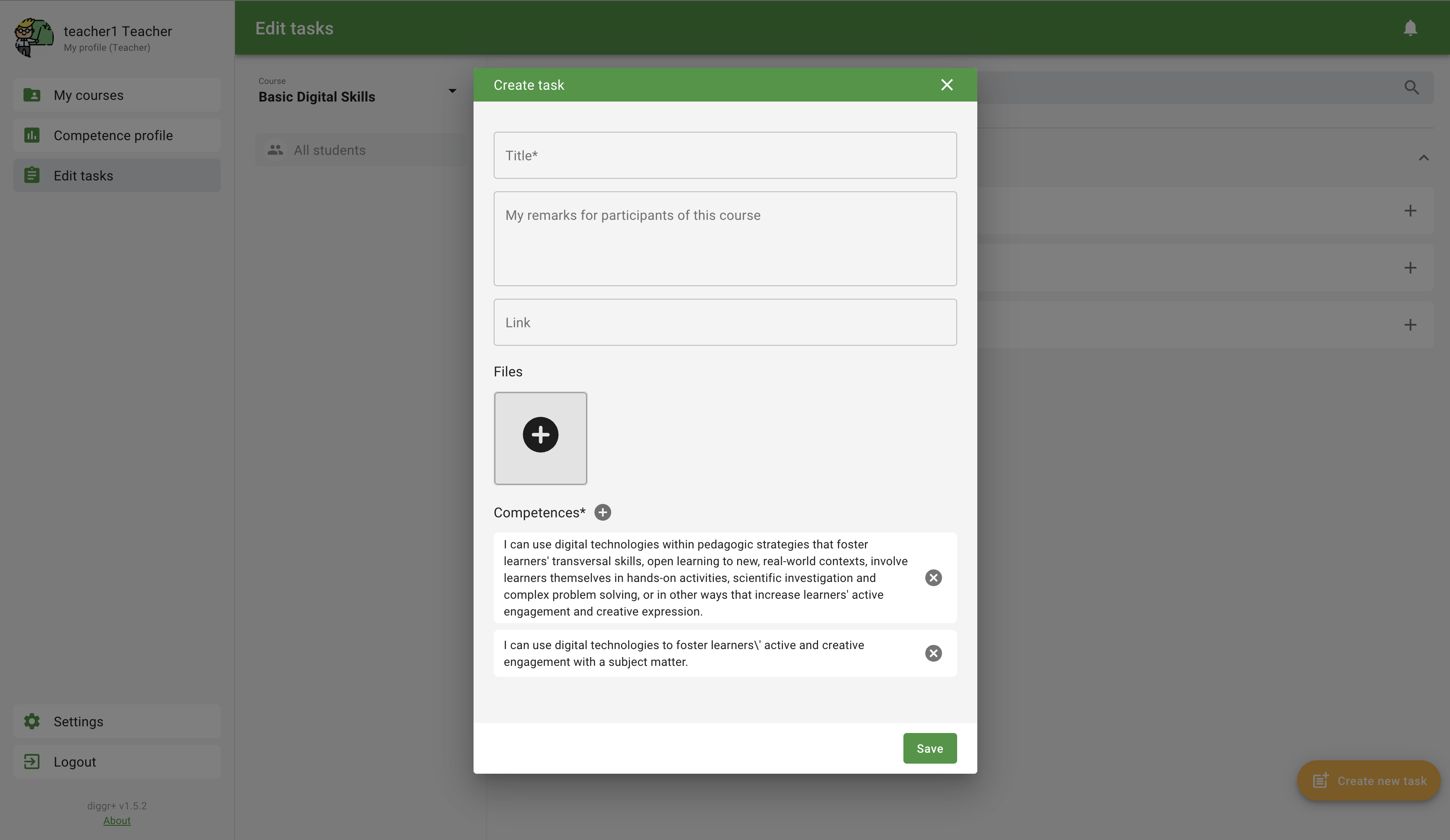 Work instructions - example for group work